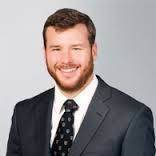 Hi – I'm Charles Stiegler, a labor and employment lawyer in New Orleans, Louisiana. I have over ten years' experience working with both employers and employees in matters involving all aspects of labor and employment law.  My primary specialty involves claims for unpaid wages, unpaid overtime, and unpaid commissions, but I am experienced in all major practice areas related to labor and employment law.
Who I Am
I graduated with honors from LSU Law School in 2006.  After clerking for Justice Jeannette Theriot Knoll of the Louisiana Supreme Court, I spent several years in the Labor & Employment Department of Proskauer Rose, the preeminent labor law firm in the nation. While I no longer charge big-firm rates, there is no compromise in the quality of representation I provide.
I have been named a Super Lawyers "Rising Star" in the field of Labor and Employment for three consecutive years, and I'm rated a perfect 10.0 in Labor and Employment Law on Avvo.com.  I have also received Proskauer's prestigious Golden Gavel award for my contributions to the firm's pro bono programs.
Outside of the office, I live in New Orleans with my wife, a professor at UNO.  Our children attend St. Louis King of France School in Bucktown, where I am a member of the School Board.
What I Do
I help Louisiana workers and businesses with all types of problems and questions regarding labor and employment law.  My primary specialty is claims for unpaid wages, unpaid overtime, and unpaid commissions under the Fair Labor Standards Act and Louisiana Wage Payment Act. I also litigate cases involving discrimination, retaliation, and other wrongful termination claims before agencies such as the Equal Employment Opportunity Commission (EEOC) and Louisiana state or federal courts.
Much of labor and employment law takes place outside the courtroom. My most rewarding work is when I am able to help avoid legal issues before they arise.  I am available to draft or review employment policies and practices to ensure that they comply with all federal, state, and local laws, including the Fair Labor Standards Act, the Family and Medical Leave Act, the Americans with Disabilities Act, and the National Labor Relations Act. I also train supervisors or managers regarding legal issues that commonly arise in the workplace.
My other sub-specialty involves appellate work, particularly drafting writs and briefs to the Louisiana Supreme Court.  Thanks to my clerkship with Justice Knoll, I am familiar with that Court's unique procedural rules and I understand what sets apart the truly excellent writs and briefs.  Well over 90% of writ applications are denied without comment – if you have a case that is currently pending before that Court, or are considering taking a writ, it pays to bring in an experienced Supreme Court attorney.
What Others Say
I worked with Charles on an ongoing basis in employment and litigation matters and highly recommend him. He is diligent, hard working and provides high quality representation at a reasonable cost.
-Heather
I work as an HR professional and I worked with Charles for a couple of years. Charles is a very competent labor attorney and a quality individual. Noticeably intelligent, hardworking and highly ethical. He fights for his clients, but does so with integrity.
-Tes
Charles worked with my organization on several employment matters. He was both very knowledgeable about the law and always fully up to speed on the facts of our cases. His advice was always spot-on and appreciated.
-Krista
Contact Charles Stiegler at (504) 267-0777 or through the contact us page.